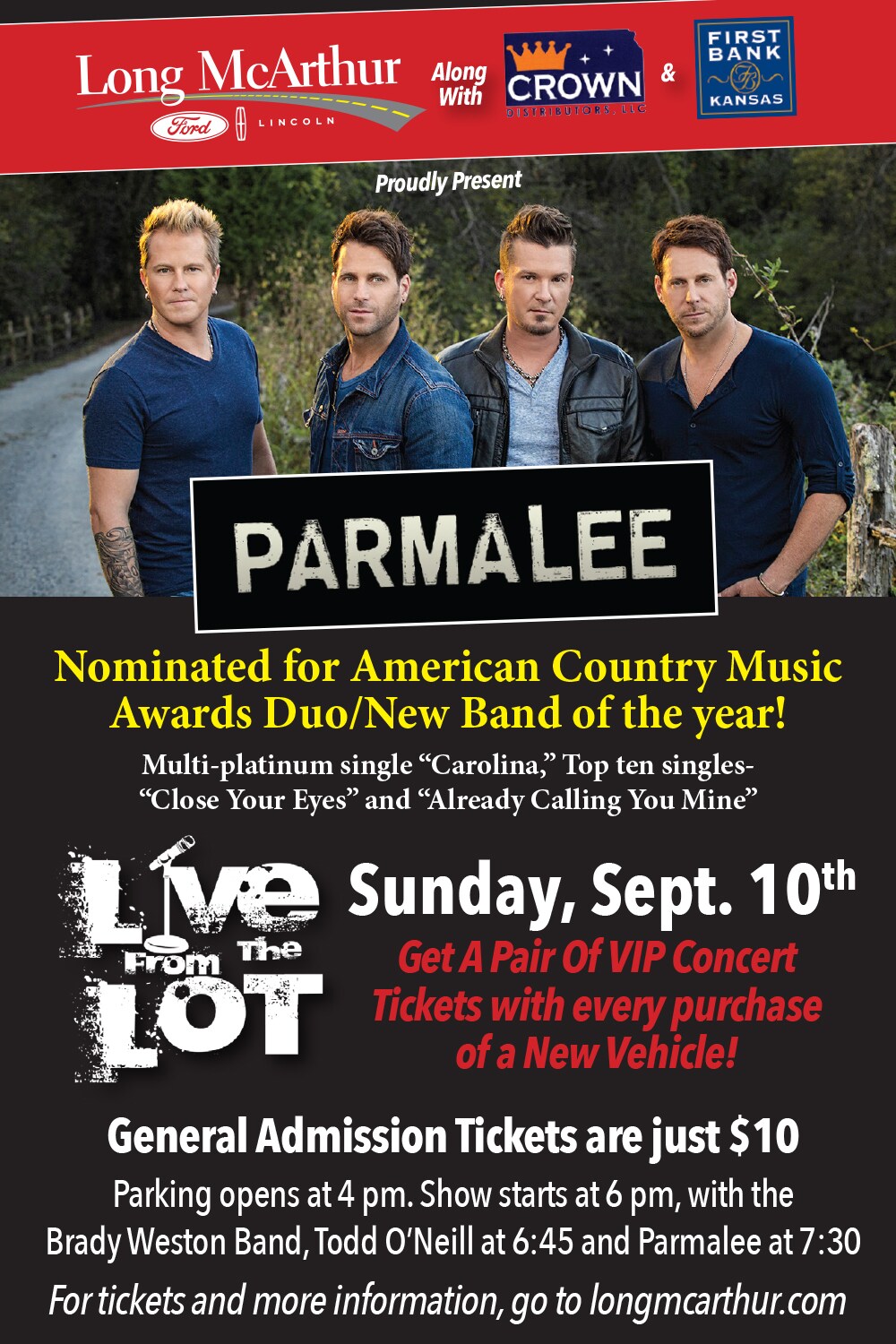 Long McArthur is proud to present Live from the Lot featuring Parmalee with special guest Todd Oneill on Sunday, September 10th at Long McArthur! Tickets are $10 and the proceeds will benefit The Love Chloe Foundation. All parking is located North of the dealership in designated areas. Parking opens at 4:00 pm day of show only. Car pooling is highly recommended! The concert will start at 6:00 pm and will end at approximately 9:00 pm.
4:00 - Parking and Gates Open
7:30 - Parmalee
Please bring your lawn chairs as no seating is provided. No coolers will be allowed. We'll have a variety of food and beverage vendors at the concert. We reserve the right to deny entrance and to ask anyone to leave without warning and/or refund.
Tickets are required for all ages.
Long McArthur is not liable for any injury, lost or stolen items, or accidents at Live from the Lot. By purchasing this ticket you waive any legal right to hold us accountable.
Photography release: By attending you also give us the right to use your picture and or likeness in future media promotion. Photography and videography with anything other than cellphone is prohibited.